ANZAC Hours 2021
We remember those who fought for our freedom
Brent Scammell Honda - will be CLOSED Saturday 24th and Monday 26th April
Normal hours resume Tuesday 27th April
GENERAL NOTICE – Event Closure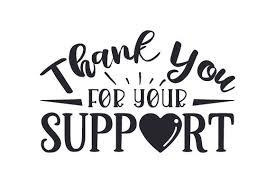 We are sending this out to inform you all that we will no longer be running the Oreti Super-X. We have had 9 successful years running this event. Due to the year, we have all had in 2020 with COVID -19 it is disappointing that we aren't able to make it 10 years.
We are sending this out to inform you all that we will no longer be running the Oreti Super-X. We have had 9 successful years running this event. Due to the year, we have all had in 2020 with COVID -19 it is disappointing that we aren't able to make it 10 years.
We thank you all for your support over this time. Without the sponsors, volunteers, community groups, and all the people giving their time and energy we wouldn't have been able to run such a successful event each year.
From - THE WORLD'S MOST SOUTHERN SUPER-X COMMITTEE
Jim, Sarndra, Brent, and Maria.
Honda CRF 250F back in stock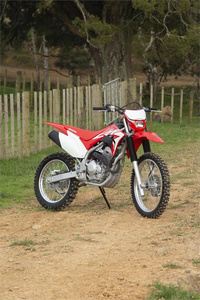 Honda CRF 250F back in stock at Brent Scammell Honda
Limited Supply, be quick ...
Call Brent today 027 2292891 or pop in store
2020 Southern Series Update
An update after yesterday's event had to be cancelled because of the extreme weather/ground conditions.
The series will now run over 3 rounds.
Round 1 – Poolburn (Hosted by Central Otago Motorcycle Club) – Sunday 18th October
Round 2 – Lee Stream (Hosted by Mosgiel & Districts Motorcycle Club – Sunday 22nd November
Round 3 (Final) – Romahapa, Balclutha (Hosted by South Otago Motorcycle Club) – Saturday 5th December

All prepaid entries from Round 1 last Sunday (The Sandpit) have been carried over to the Poolburn Round on the 18th October.
You do not need to re-enter. Please contact me if you need to change classes due to age or change of bike.
You will need to enter for Round 2 & 3 but these entries will not open to closer to the time.

If you no longer wish to compete and require a refund, please email me with the following information so that this can be processed:
Name of Competitor, Name of Bank Account, Bank Account number

Regards
Adele May
Entry Secretary
Timing Tech

COVID-19 Level 2 Update
Our latest update from Brent Scammell Honda – We are still trading and continue to provide a quality service, in conjunction with the Covid-19 Level 2 policies.

The restrictions will last for three days - at this stage - and end at midnight on Friday where it will be reassessed.

As of right now level 2 means we are open but with restrictions that are found on the NZ Government Covid-19 website below.
https://covid19.govt.nz/covid-19/restrictions/alert-level-2/

We are trying our best to minimize risk of transmission to both customers and our employees so we ask that if you come in store:

- Respect the 2m social distancing in our retail stores
- Please use the Hand sanitizer that is supplied at the front door and the counter.
- Either scan our QR code at the front door or sign our contact trace register.
- We will be carrying out regular cleaning of our high contact surfaces.
If you are feeling unwell or have any symptoms please don't come to the store, give us a call 03 2367993 and we will do our best to help get you what you need.

We will keep you all updated as we move forward, Thanks once again for your help and patience through this period.

Thanks, Maria & Brent Scammell
2021 Burt Munro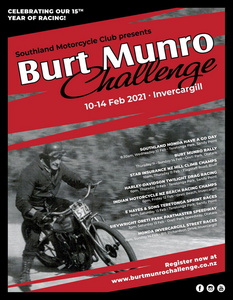 Book your leave, start that maintenance on your bike, get those odd jobs around house ticked off, and join us at the Burt!
The Challenge is back for the 15th year from 10-14 February 2021!!
Competitor and spectator passes will go live 1st October.
www.burtmunrochallenge.co.nz

CT125 Hunter Cab is coming to NZ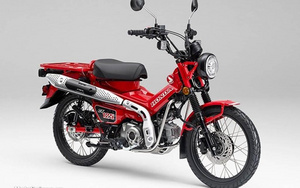 We look back to Honda's classic CT series, a model that's delivered plenty joy to people's lives for decades; Here is some more info about the legend. $6,695 Ex Gst The CT125 offers far more than what you expect.

The new CT125 is certainly CT110 inspired.

With a 125cc, 1-cyl, 4-stroke engine, electric Start, ABS, LED lighting and a digital display, the CT125 is an ode to the postie of old, for a weekend cruise or as a commuter, or like how we know it as a legend of a farm bike – its nostalgic charm is certain to turn heads anywhere it goes.

ENGINEERING

The CT125's engine output characteristics focus on versatility. Offering a powerful dynamism of the mid/low speed range;

INTAKE AND EXHAUST
The CT125 adopts its own exclusive intake and exhaust system, in which the positioning of the air cleaner and muffler has been changed from those of the other current Super Cub series models. This enables the tuning of the exhaust duct calibre and shape with a longer intake length provided, and thus ensures an articulate pulse of the vehicle and makes the throttle really easy-to-use.

BRAKES
The CT125 is equipped with disc brakes for both front and rear wheels. With the adoption of A 220mm disc for the front and 190mm for the rear, offer adequate braking power even when you've got luggage on the back. There is also front wheel anti-lock brake system (ABS) for added safety.

CHASSIS
The CT125 chassis has been designed to adapt to a broader variety of situations and a broad variety of riders. It's based on the common Super Cub chassis package, so its nimble and easily controlled but with an increased wheel base, seat height and upswept handlebar.

FRAME/SWINGARM
Thanks to the CT125s large rear carry rack, the rear frame has been extended, by ensuring that the new head pipe and its surroundings have been reinforced, as well as focusing on the improvement of stability while riding.

SUSPENSION
The CT125 provides enhanced traveling and cornering stability with the adoption of the same type of top bridge and telescopic suspension commonly used for a regular motorcycle.

WHEELS
Paint coating has been applied to the steel rims and stainless-steel spokes on both front and rear wheels.

4.95% Interest Offer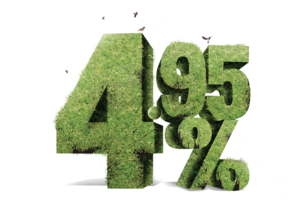 Purchase a new Honda ATV, Side by Side, or Two-wheel Farm Bike at only 4.95% Interest when you finance any of the below products for a limited time:
Click here for full terms and conditions.