2020 Farm Jam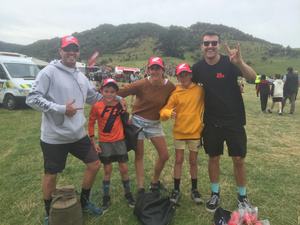 Thanks to the Rock for giving away the freebies from Brent Scammell Honda at the 2020 Farm Jam. Happy kids and families by the look of the photos!

RIDERS DEFY THE ELEMENTS AT FARM JAM 2020
The 2020 Farm Jam in New Zealand's South Island saw riders defy the elements to put on a memorable show for the 10
th
running of the iconic two-wheeled action sports event.
Despite high winds tearing across the southern hills, some of the world's best riders took center stage and put on a show for the 3000-strong spectators who crowded the rolling hillsides.
The gales forced the freestyle motocross contest to be cancelled, with final results taken from Friday's media-only freeride day; an afternoon where riders take to the rolling hills and judge each other on their skills and ability to adapt to a range of different features.
As a result, Californian freeride legend and X Games gold medallist Tyler Bereman came away with the win, with local teenage sensation Ben Wilson in second and fellow Kiwi Caleb De Lacy in third.
At his second appearance at the Farm Jam, Bereman was full of praise for the unique event. "This an event that's really built by riders for riders. The vibe's insane and it doesn't matter who did what, everyone had a damn good time and I can't thank the Frew family enough for their continued support of the action sports scene."
The BMX and mountain-bike contests saw a reduced number of brave riders battle the winds and throw down their best tricks on the meticulously-sculpted dirt jumps.
Cambridge's Paul Langlands was voted as having the run of the BMXers, while Canadian legend Brett Rheeder and Australian Mike Ross tied for the best mountain-bike run.
"This was my first time to the Farm Jam and I've never ridden an event like it," explained Rheeder. "It's great having a contest where it feels like you're having an awesome time with your friends and still putting it on the line for the fans. It's a one-of-a-kind event."
Considering the weather conditions, Farm Jam organizers Dan and Brett Frew were satisfied with how the day's proceedings and the willingness of the athletes to make the most of the opportunity and give the vocal spectators a great show.
"Weather-wise we've had a great run over the past 13 years. It was disappointing we couldn't showcase each sport to its full potential, but we certainly made the most of the cards we were dealt," says Brett. "The willingness for the boys to still go out and ride even in the dicey conditions was exciting and both the crowd and riders really got into it. At the end of the day, that's what the spirit of the Farm Jam is all about."
The next Farm Jam will be held in early 2022 at the same venue in Winton, New Zealand.
For more information, photos, videos, and updates follow @farm_jam on Instagram, and "Like"
Southern Freeriders
and
Farm Jam
on Facebook.
About the Farm Jam
The Farm Jam began in 2008 on the Frew brothers' 2,600-acre sheep farm in Otapiri Gorge, Southland, NZ. From its humble beginnings, it has rapidly grown into a bucket-list event for two-wheeled action-sports athletes, attracting some of the world's biggest names in BMX, FMX, and MTB. The "jam" formats see each sport judged solely by the riders, with significant emphasis placed on judging riders from other disciplines. Thousands of spectators flock to the highly-anticipated event that was held annually until 2014.
KNOW YOUR HONDA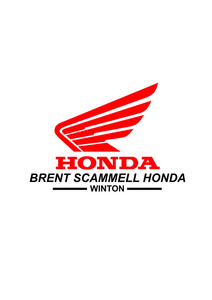 KNOW YOUR HONDA
Knowing your motorcycle and keeping it in optimal condition will not only help you ride better, it will also keep you safer and ensure your bike has a longer life. Ongoing maintenance is key and there are heaps of things you can do with minimal effort.
Your Owner's Manual should have basic guidelines for scheduled servicing of specific components which should always be adhered to. But getting into the habit of checking your bike before every ride to make sure everything is working as it should be is also a great idea.
If and when something needs attention, make sure you contact your local Honda dealer to get it sorted. Authorised Blue Wing Honda dealers are trained and educated through the Honda Academy and their technical staff use appropriate diagnostic tools to keep your Honda running and performing at its best, plus they only sell genuine Honda parts.
Here's a basic checklist our team has put together, for both pre-and-post ride checks.
Tyres - Is the air pressure and tread what they should be? Are the wheel nuts tight and rims all ok?
Brakes & Clutch - Check if they're working smoothly, and that the positioning/adjustment is how you want it
Cables & Controls - Are the throttle and control cables (i.e. brakes, clutch, engine stop, lights) operating smoothly?
Lights - Are all the lights on your bike (i.e. brake, head/tail lights, turn indicators) working as they should be?
Fuel & Oil - Have you got enough gas in the tank? Is there enough oil and has it been changed recently?
Chain - Does the chain have the proper tension and is it clean and lubricated?
Stands - Is your bike's stand operating freely and without binding? Do the springs hold them up properly when not in use?
​​​​​​​
With over 50 Honda dealerships located in key farming locations around New Zealand you can rest assured that when you own a Honda you will be able to get assistance when you need it. We at Brent Scammell Honda are always engaged with their local community and understand the unique requirements of their local region. We have trained technicians who can look after every aspect of your motorcycle servicing and maintenance. It is important that you conduct your own safety checks and equally important that your bike is serviced regularly and according to schedule. Keeping your bike maintained can be a huge contributor to your safety.
If you have any questions regarding motorcycle maintenance, please contact the Service Department at Brent Scammell Honda +64 3 2367993
Genuine People. Genuine Product. Genuine Service.
2020 CRF 250R NEW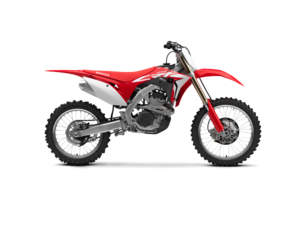 Introduction
The CRF250R gets a host of important updates for 2020, including engine enhancements aimed at bettering low-to-midrange power, and chassis revisions that improve handling. To increase torque and improve driveability, the cam profile is new, the combustion chamber is reshaped, and the exhaust resonator has been removed. At the same time, manoeuvrability has been improved through a lighter frame and swingarm with optimised flex characteristics, along with a lower battery position and internal front-and-rear suspension updates.

Upgrades
* New cam profile delays opening of exhaust valves and has reduced valve overlap, resulting in improved torque and power in the 6,000-10,000 rpm range.
* Optimised combustion-chamber shape.
*Ignition timing is optimised at 8,000 rpm for improved torque and power.
*Gear-position sensor added to allow dedicated ignition maps for each gear.
* Header-pipe resonator is removed for improved power character when shifting from second to third gear. * Muffler is revised for improved low-to-midrange torque.
* New air-filter element is 10% larger for increased airflow.
* Enlarged left-side radiator for efficient cooling with higher engine-power output.
* Second gear has revised (higher) ratio for improved drive, while second and third gears have a new WPC
surface treatment for improved durability and reduced friction.
* Clutch capacity is increased by 18%, and clutch spring has a higher rate.
* New lighter aluminium perimeter frame and aluminium swingarm are designed to achieve increased yaw-angle stiffness while retaining lateral and torsional stiffness, resulting in improved stability.
* Newly shaped footpegs are 20% lighter and shed mud more easily, giving the rider great feel and confidence in all riding conditions.
* Thanks in part to revised internal suspension settings (fork has increased lowspeed damping, while shock has increased low-speed compression and reduced high-speed compression), handling has been improved in the following areas: stability, tracking, turning and traction.
* Battery repositioned 28mm lower to drop centre of gravity for better handling.
* Rear brake has a shorter hose and longer, lighter pedal, as well as a new pad material with improved power and better durability in muddy conditions. Lowerrear brake guard removed for reduced unsprung weight and improved cooling.

Chassis
* Low centre of gravity reduces front-end lift for strong acceleration performance.
* Lightweight and compact 6.3 Litre titanium tank keeps weight to a minimum.
* Lightweight front-brake caliper uses pistons of different diameters (30mm and 27mm) for strong braking performance.
* Front brake hose resists expansion for precise braking.
* Renthal® Fatbar® reduces weight of the steering system, and flexes for optimal comfort.
* Top triple clamp features two handlebar-holder locations for moving the handlebar rearward and forward by 26mm, ensuring rider comfort. When holder is turned 180 degrees, the handlebar can be moved an additional 10mm from the base position, resulting in four total unique riding positions.
* Black rims deliver a strong presence on and off the track.
* Smooth bodywork layout eases rider movement.
* In-mold graphics are durable and resistant to peeling caused by washing or abrasion.
* Geomax MX3S tires, exclusively available through Honda, for superior bump absorption and grip in wide variety of conditions.

Engine
* High-performance, DOHC, 249cc single-cylinder engine with dual-overhead-cam design and high rev limit, offering great performance.
* Finger rocker arms with Diamond Like Coating (DLC) maximise valve lift while retaining a low engine height. * Downdraft intake layout produces strong power and enables great throttle response by reducing resistance, thereby improving air-charging efficiency.
* 44mm throttle body provides ideal low-rpm intake airflow for strong corner-exit performance.
* Piston oil jet uses five nozzle holes for efficient piston-cooling and minimised knocking, enabling a precise ignition-timing setting for optimum power delivery.
* Electric-start standard for easy, fast engine startup.
* Easily selectable Standard, Smooth, and Aggressive riding modes enable simple tuning depending on rider preference or course conditions.
* Selectable HRC launch control provides a steady stream of torque for excellent performance on race starts.


In store Now! NEW CRF 250F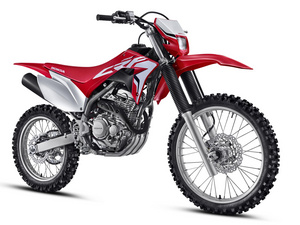 Introduction
Increased displacement, more power and better stability enhance the confidence-inspiring nature of the all-new flagship of the CRF Recreational Line and bring performance gains that also make this a great platform for advanced riders. The CRF250F brings an all-new 250cc four-valve engine with Keihin electronic fuel injection for increased power. Its tubular steel frame brings improved handling—a benefit that will be appreciated by all riders. More torque and a linear power delivery mean new riders can learn at lower, less intimidating rpm, and advanced off-roaders can utilize the strong torque in technical sections. The smooth low-end power blends seamlessly into a stronger midrange and top end, and the increase in torque at all rpm results in fewer shifts so that riders can focus more on trail challenges. The mass-centralisation philosophy of the CRF is carried over to this trail model, with the muffler positioned closer to the centre of mass. The result is a lighter feel, intuitive responsiveness, and confidence-inspiring handling, especially on corner entrances. The Pro-Link® rear suspension system puts the smooth power to the ground, and the Showa 41mm fork works with the new frame's steering geometry to provide maximum front-wheel traction. Braking is handled with new petal-style rotors for improved modulation, heat transfer and mud clearing, and the CRF Performance Line-inspired aggressive, compact bodywork allows improved rider/machine interface. Hot or cold, stored in the garage or stopped on the bad line up a challenging hill, the CRF250F's EFI and electric starter fire up the engine with the touch of a button, and there are no carburettor circuits to clog with fuel residue if the bike sits for extended periods. The new, 6 Litre fuel tank enables good range and is protected between the frame spars in the event of a fall, and the integrated fuel pump includes a low-fuel sensor with a handlebarmounted indicator. Add it all up, and the all-new CRF250F is more bike, for more riders.

Updates
 All-new 250cc overhead-cam engine.
 All-new Keihin electronically controlled fuel injection systems delivers more linear power and easy start-up whether bike has been sitting or is hot on the trail.
 All-new tubular steel frame for a stable, nimble chassis.
 CRF Performance Line philosophy of mass centralization applied to vehicle packaging.
 New 41mm fork, plus Pro-Link rear-suspension system with single shock.
 Front and rear hydraulic brakes with petal-style rotors for improved heat dissipation.
 Handlebar-mounted low-fuel and "key on" indicator lights.
 CRF Performance Line-inspired muffler with compact positioning.
 CRF Performance Line-inspired bodywork and graphics.

Engine
 The 250cc SOHC engine returns with smoother, more linear power delivery.
 Five -speed gearbox is well matched to the broad power spread.
 Electric starter makes getting going a breeze

Styling and Chassis
 833mm seat height.
 Wheel sizes of 21 and 18 inches front and rear, respectively.
 The 41mm fork provides plush front-suspension action.
 Pro-Link® rear-suspension design with sophisticated single shock for consistent action.
 Smooth stopping power provided by front and rear hydraulic brakes, with 240mm and 220mm rotors, respectively.
 Front brake lever is adjustable to work with varying hand sizes.
 Styling follows that of the race-winning CRF Performance Line. Performance Line

MNZ is excited to announce two confirmed dates for the 2019 NZ Supercross Championship.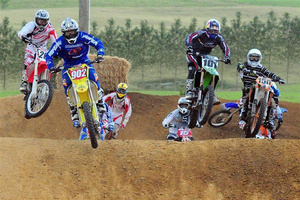 Round 1 - Winton - Saturday 9th November
Round 2 - Tokoroa - Saturday 23rd November
There is potential for further involvement of the SX Open on Saturday 16th November however this is yet to be confirmed.
We challenge our riders and their teams/manufacturers to get out and support these events to make NZ Supercross great again!
Motorcycle Part Position Available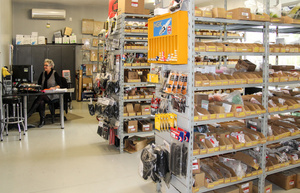 • Join our busy team in Winton
• Opportunity to start your career in the Motorcycle Industry
• Opportunity to learn and progress
• Fantastic working environment
• Monday to Friday 8 am to 5.30 pm
Brent Scammell Honda is a recognised name in the Motorcycle industry for quality, expertise and knowledge representing Honda. We have experienced significant growth in recent years and would like to add someone to our team who is keen to learn and start their career in the motorcycle world.
As a Motorcycle Parts Specialist you will be delivering exceptional customer service over the counter and via phone. You will need good computer skills for data and diagrams to identify the correct part for your customer. You will be dealing with experienced automotive trades people such as mechanics; therefore you will need strong communication skills along with an understanding of motor cycles and their various workings.
Some of your day to day duties
• Providing friendly and accurate advice, predominately on hard part queries
• Processing trade sales & organising delivery
• Answering phone queries, and offering technical advice to ensure the right parts are received
• Ordering and processing inwards & outwards freight
• Ordering and selling top brand accessories
• Stock inventory control & maintenance
A passion for everything motorcycling is key, with no previous industry experience required
We are very keen to teach someone this role from the ground up.
A motorcycle parts apprenticeship is available for the right person.
Customer service is a key part of this role and you will build and maintain strong relationships with our valued customers.
We offer a great opportunity to utilise and grow your skills and knowledge in a positive, fast paced environment. Start your journey with Brent Scammell Honda by applying for this great job today and get your Motorcycle career off to a great start.
Should you wish to join an exciting industry, please apply in writing with a cover letter and CV. Applications close 31 March 2019 maria@brentscammellhonda.co.nz
Applicants for this position should have NZ residency or a valid NZ work visa.
NZ Super-X Championships Winton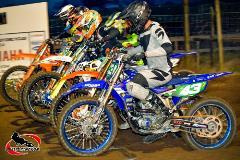 CAPTION: Rangiora's Korban Paget (Yamaha, closest to camera), currently sitting top of the junior 250cc class. Photo by Andy McGechan, BikesportNZ.com
DECEMBER 12, 2018: There's no denying the supercross talent of riders such as Ben Townley, Josiah Natzke, Carlin Hedley and Korban Paget.
These were the riders who produced unbeaten performances at a damp round one of the New Zealand Supercross Championships at Tokoroa a fortnight ago and the question now is can they repeat those performances at the second and final round near Invercargill this Saturday (December 15)?
Four of the five championship classes were dominated by just one rider at the Tokoroa circuit, although there is plenty that might still happen during the final races at Winton this Saturday.
Oropi's Townley (SX1, open class), Mount Maunganui's Natzke (SX2, 250cc), Ohaupo's Hedley (SX Lites, 125cc) and Rangiora's Paget (Junior 250) each recorded a hat-trick of wins in their respective classes at Tokoroa, while, in the remaining championship class, the Junior Lites, Hamilton bothers Nicholas and Dylan Westgate ended up sharing the top spot.
Nicholas Westgate finished with a 1-1-7 score-card at Tokoroa, while his sibling rival Dylan Westgate scored 2-3-2 results, Nicholas eventually getting the nod as overall winner thanks to the count-back rule.
Each of these riders know there's plenty still to be done before the championships wrap up at Winton on Saturday, except for Hedley, who learned this week that he has already been crowned champion of the SX Lites class.
With insufficient entries for this class at Winton, the class has been dropped from the programme for this weekend and the result has been declared.
Meanwhile, Townley has indicated that he may not be racing at Winton this weekend, perhaps leaving the way clear for the runner-up rider in the SX1 class, Taupo's Cohen Chase, to take advantage.
However, Nelson's Reece Walker is also well-positioned, just two points behind Chase.
Motueka's Josh Coppins is tipped to make his first appearance in the series on Saturday and that may upset a few points calculations too.
Former factory Grand Prix motocross star Coppins won the SX2 class in the supercross nationals last season, jumping in at the last minute to replace an injured Maximus Purvis, but this year Coppins will be racing in the SX1 class.
Saturday's event at Winton at the VetSouth Super-X Track in Ryan Road, is billed as "the world's southern-most supercross". It is always an extremely popular venue and sure to draw a large crowd.
The Tokoroa event was supported by Craig Stevens Yamaha and the Winton event, hosted by the Southland Motorcycle Club, will be supported by Brent Scammell Honda.
Credit: Words and photo by Andy McGechan, www.BikesportNZ.com
Tell us and WIN $5,000
Tell us and WIN $5000 (worth of Travel Vouchers)
SIMPLY visit www.tellhonda.co.nz and enter the unique code BRE001 to get started

At Honda it is very important to us that your opinions are heard. So tell us about your experience in-store at Brent Scammell Honda and go into our six monthly draw to be in to win.

The prize and survey is sponsored by Blue Wing Honda - visit survey website for full terms and conditions.