NZ Super-X Championships Winton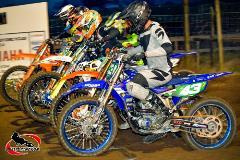 CAPTION: Rangiora's Korban Paget (Yamaha, closest to camera), currently sitting top of the junior 250cc class. Photo by Andy McGechan, BikesportNZ.com
DECEMBER 12, 2018: There's no denying the supercross talent of riders such as Ben Townley, Josiah Natzke, Carlin Hedley and Korban Paget.
These were the riders who produced unbeaten performances at a damp round one of the New Zealand Supercross Championships at Tokoroa a fortnight ago and the question now is can they repeat those performances at the second and final round near Invercargill this Saturday (December 15)?
Four of the five championship classes were dominated by just one rider at the Tokoroa circuit, although there is plenty that might still happen during the final races at Winton this Saturday.
Oropi's Townley (SX1, open class), Mount Maunganui's Natzke (SX2, 250cc), Ohaupo's Hedley (SX Lites, 125cc) and Rangiora's Paget (Junior 250) each recorded a hat-trick of wins in their respective classes at Tokoroa, while, in the remaining championship class, the Junior Lites, Hamilton bothers Nicholas and Dylan Westgate ended up sharing the top spot.
Nicholas Westgate finished with a 1-1-7 score-card at Tokoroa, while his sibling rival Dylan Westgate scored 2-3-2 results, Nicholas eventually getting the nod as overall winner thanks to the count-back rule.
Each of these riders know there's plenty still to be done before the championships wrap up at Winton on Saturday, except for Hedley, who learned this week that he has already been crowned champion of the SX Lites class.
With insufficient entries for this class at Winton, the class has been dropped from the programme for this weekend and the result has been declared.
Meanwhile, Townley has indicated that he may not be racing at Winton this weekend, perhaps leaving the way clear for the runner-up rider in the SX1 class, Taupo's Cohen Chase, to take advantage.
However, Nelson's Reece Walker is also well-positioned, just two points behind Chase.
Motueka's Josh Coppins is tipped to make his first appearance in the series on Saturday and that may upset a few points calculations too.
Former factory Grand Prix motocross star Coppins won the SX2 class in the supercross nationals last season, jumping in at the last minute to replace an injured Maximus Purvis, but this year Coppins will be racing in the SX1 class.
Saturday's event at Winton at the VetSouth Super-X Track in Ryan Road, is billed as "the world's southern-most supercross". It is always an extremely popular venue and sure to draw a large crowd.
The Tokoroa event was supported by Craig Stevens Yamaha and the Winton event, hosted by the Southland Motorcycle Club, will be supported by Brent Scammell Honda.
Credit: Words and photo by Andy McGechan, www.BikesportNZ.com
Tell us and WIN $5,000
Tell us and WIN $5000 (worth of Travel Vouchers)
SIMPLY visit www.tellhonda.co.nz and enter the unique code BRE001 to get started

At Honda it is very important to us that your opinions are heard. So tell us about your experience in-store at Brent Scammell Honda and go into our six monthly draw to be in to win.

The prize and survey is sponsored by Blue Wing Honda - visit survey website for full terms and conditions.
Now suppliers off - MOBILE WARMING Products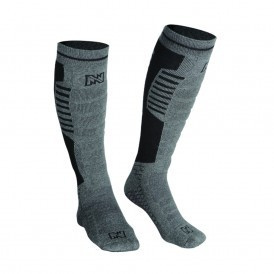 MOBILE WARMING ..... See Maria or Brent in store today at Brent Scammell Honda now stockist of the Mobile Warming Range of clothing and accessories great for Winter Riding or keeping warm at the kids sports or even at work.
The Mobile Warming Thawdaddy is designed as a universal fit, heated vest to keep you warm and comfortable when the weather turns cold. The Thawdaddy provides instant heat for any outdoor activity, whether for work or play. The Thawdaddy vest is an underlay to your everyday jacket, or you can use it as an overlay to your shirt. It's ultra-thin design easily stows away when not in use, but when it's cold out, the powerful lithium-ion batteries provide up to 9 hours of heat. Retail $169.00
Stay warm for hours with the Mobile Warming Heated Socks. These are the perfect blend of performance materials, comfort, and industry-leading heating technology to ensure cold feet are a distant memory. Use the included wireless controller to keep your feet warm and comfortable in frigid conditions. Retail $139.99

See instore at Brent Scammell Honda for more products ....
FREE Honda dollars $$$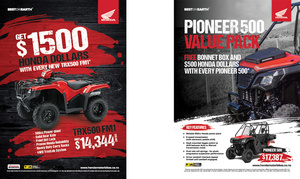 Value Pack on new Honda's, talk to Brent today for these great deals .....
TRX 500 FM1 - Get $1500 Honda dollars with every new TRX500 FM1
Pioneer 500 - Get $500 Honda dollars and a FREE Bonnet Box with every Pioneer 500
Promotions will run until 30th June 2018
Troy Lee Designs MX Range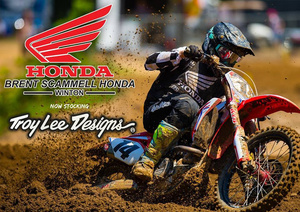 Brent Scammell Honda are excited to now be suppliers of the new Troy Lee Designs MX Range.
See us instore, we are happy to kit you out, in the best gear available
BUILT FOR SERIOUS RIDERS
We've unleashed a brand-new weapon that's got everyone in the Enduro, Hare Scrambles and Cross Country world talking. Introducing the all-new Honda CRF450RX, with all the grunt and power of the CRF450R, and optimised for serious off-road racers. With its 18" rear wheel, electric starter, enduro-tuned suspension, tractability and smooth maneuverability, this is a bike for riders who mean business. So who better to ask to take one for a test ride than 5x Kiwi MX1 champion Cody Cooper?



Cody will be riding the CRF450RX when he takes on the Tarawera 100 off-road race on 5th August, and he reckons the electric start and softer suspension give him the the edge he's looking for. If you ask us, this electrifying bike is sure to be the secret ingredient in Cody's recipe for success!

Keen to learn more about the CRF450RX contact Brent today
2017 Mike Godfrey Memorial Report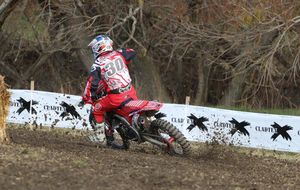 Having ridden the inaugural Michael Godfrey in 1984 after Mike was tragically killed in a car accident, this event is always at the top of my 'have to do' Motocrosses.
After spending the early 80's battling Mike around the South Island on our 125's it has now become tradition to ride this event in his memory.
Never winning the MGM feature race in its 33 years is one of my only regrets in my MX career, although I have finished very close in second on too many occassions. Nearing 50 my shot at winning is now over as I would rather watch the likes of Ben Townley, Justin McDonald and the likes battle it out from the sidelines with a cold one after some battles in the vets class.
This year while unforunate that Jacob (Scam Jnr) was making the 'big bucks' in Aussie and couldn't race, Scam Jnr Senior (Mitchell my eldest son) and one of his mates Antz made the Brent Scammell Honda Team.
The weekend was a series of events for me, starting off with running out of diesel heading up,then forgetting to fit my transponder before starting practice and to top it off falling off at the start gates before even starting practice!
But wait it gets worse! Taken down by another rider in the first corner of the first race (after qualifying second in vets) and starting from dead last, but pushing through the field of 33 45 plus vets to finish 4th and getting the fastest lap time.
Race 2 wasn't much better after a mediocre start while blasting up the field another rider clipped my front wheel sending me cart wheeling down the track.Battered bike and body I was forced back to the pits and unfortunately DNF'd.
Usually not one to pull out of a race unless mechanical failure,injury or no peak on my helmet I had pretty much the trifecta! Oh well 3 races left!!! A battle with the leaders to finish 3rd in the last race on Saturday saw me sitting 8th overall, not a position I was happy with! Day 2 and it had rained a lot through the night and the track was muddy but still rideable. A 2nd place behind Dean Baird and the last race called off because of the weather left me in 5th = overall! With a good last race placing of 2nd gave me the countback and the trophy!
It was great to see so many riders from down South attend one of my favourite events of the year and hopefully more make the trip next year. For all results check out www.mylaps.com or www.timingtech.co.nz
Cheers and see you in the shop or at the track.
Scam #30

The New Honda Pioneer 500 - Call in and see Brent today