Motorcycle Parts Position Vacancy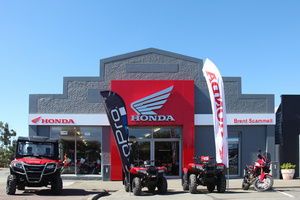 Parts position available permanent/full time in our busy Honda Motorcycle Dealership, we also stock a range of Honda power products, generators, pumps, etc, and specialize in top accessory brands such as Oakley, Alpinestar, and much more. We require an enthusiastic person, previous parts experience would be an advantage but not absolutely necessary as training will be given, some mechanical knowledge would be required.
We are looking for a person who can demonstrate:
• Excellent presentation – you will often be the face of the company to customers.
• Expert communication, administration, and computer skills
• Pick up technical information quickly
• Perform well when unsupervised & work well as part of a team
• The ability to provide a high level of customer service is a must. You will have to communicate with a wide
array of people either in person, through email, or via phone:
• Be reliable and honest, motivated, and able to use their initiative
• Good references
Automotive Parts and Accessories Merchandiser apprenticeship for the right person could be available.
The successful applicant will join a focused team who works hard to maintain our high standard of customer satisfaction.
Please submit your application and resume to:
Brent Scammell Honda
PO Box 67, Winton 9741
or email
maria@brentscammellhonda.co.nz
All applications are in the strictest of confidence. Application for this position should have NZ residency or a valid NZ work permit