MNZ is excited to announce two confirmed dates for the 2019 NZ Supercross Championship.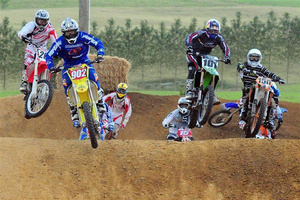 Round 1 - Winton - Saturday 9th November
Round 2 - Tokoroa - Saturday 23rd November
There is potential for further involvement of the SX Open on Saturday 16th November however this is yet to be confirmed.
We challenge our riders and their teams/manufacturers to get out and support these events to make NZ Supercross great again!